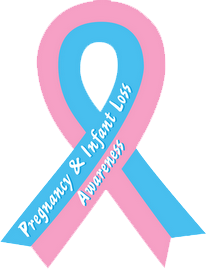 You know normally I am not full of "Deep Thoughts" .
But I just thought some of you would like to know that October 15, is designated as 'Pregnancy and Infant Loss Awareness Day'.
I would have never had known about this day- if it weren't for my angel-nephew Gabriel. His short life and physical presence here on earth has made such a huge impact on so many. But especially ME.
Besides the private lessons of never taking for granted those
who matter most
...
(Here's a great video: Click HERE To watch.)
on this topic.)
His short life has spurred on extra projects of love and service.

This is a button to my sister's site. She has a network of women who share their stories and support each other.
But as far as changing me- I think it is common not to know how to help someone who is grieving. What do you say?? What can you do??? that could possibly make it any better? Ease the pain and sense of loss?
I've appreciated my sister's site- because the women share ideas of WHAT actually helps. And basically it is remembering. Not being afraid to speak their angel baby's name. It helps them- knowing- others remember them too.
Today while I was wasting time on
Facebook
/
Farmville
. I noticed a post by a long-lost high school friend who mentioned she was remembering her son who passed 7 years ago- today.
I was so excited to walk over to Temple Beach- "a place of quiet meditation".
Write her sons name in the sand for her.
Take pictures and then email her those
images to her.
Such a small simple task. Yet I know it means so much.